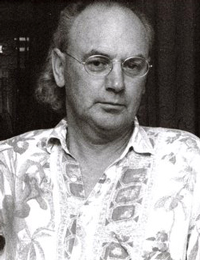 Garry Kilworth is a particularly well-travelled and eclectic writer of the historical, the fantastic and much more. He has been described by New Scientist as "arguably the finest writer of short fiction today, in any genre".
Recent books include the large retrospective collection, The Best Short Stories of Garry Kilworth; The Iron Wire, a historical novel set in 1870 as a band of men struggle to construct a telegraph line across Australia; and his memoirs, On my way to Samarkand.
His novel Rogue Officer won the 2008 Charles Whiting Award for Literature. The Ragthorn, a novella written with Robert Holdstock, won both the British Science Fiction Award and the World Fantasy Award in 1992.