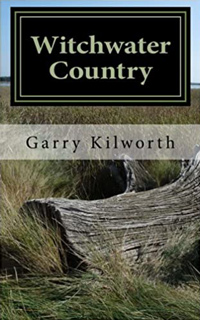 This is a book about the coming of age of four young boys who live on the edge of marshland country. The youths set off in search of the plane and remains of Amy Johnson, who crashed in the Thames Estuary at the end of WW2 and was never found. Their search ends in tragedy for one of their number and results in a stark and abrupt growing up of the three who remain mentally and spiritually scarred by their experiences.
This is also a story of an adult relationship as seen through the eyes of the younger generation, with a grandfather and grandmother having moved apart in their old age, much to the consternation of their grandson.
The marshland and estuary country create a mystical atmosphere which affect the visiting narrator, Titch, who tries to make sense of this remote rural swathe of landscape which harbours strange characters and hidden dangers previously unknown to him in his normal home town. It is a summer filled with bizarre occurrences and Titch goes from one escapade to another, attempting to withstand the emotional squalls that seem to spring from the very earth and sky, finally finding himself in danger of an early death alongside his grandparents when nature turns viciously savage one storm-blasting night and threatens to kill all three of them. Others go to cold, wet graves when a wild ocean, freed from its restraining walls, comes stampeding across the marshes. A ferocious flood overwhelms cottages and houses and destroying property and people in its path. It is a cruel sea that claws at the dwellings of defenceless country folk and drags them from their beds, carrying them to a place from which they can never return.
Available from: