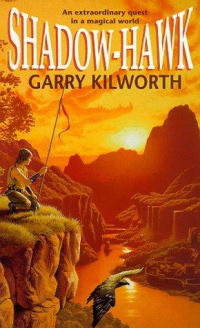 Somewhere, deep in the mighty rainforest, is the Kingdom of the Sun Bear. And there, legend has it, are the seven ancient heads of the Punan - and the secret of untold riches.
To find and possess the heads, a man must brave not only the terrifying creatures of the forest, but must also risk the displeasure of the gods and spirits that inhabit it.
Yet, two groups set off in ferocious rivalry in pursuit of the legend. They disturb the equilibrium of the forest and risk the awful consequences. For, it seems, only one creature can benefit from such a quest - Shadow-hawk, the eater of men's souls ...
Available from: