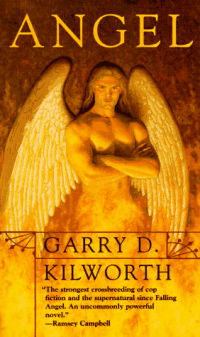 There is a citywide epidemic of arson in San Francisco, and Detective Dave Peters and his partner, Danny, are on the case.
But their routine investigation becomes more and more bizarre as the fires seem more and more spontaneous and impossible. An astonishing scenario emerges: the War in Heaven, which takes place outside of time, is still being fought. Sometimes a minor demon drops out of that war and into time, on Earth, to hide - masquerading as a human. Sometimes an angel is sent to Earth to destroy these evil beings. But an angel on such an errand may care nothing for human life.
Those who die go to heaven, or elsewhere - not the angel's concern.
Such an angel now stalks its prey in San Francisco - but it is newly fallen because it has begun to enjoy destruction. Dave and Danny, the only ones who believe in the angel, must track it down and, with the help of the Church, exorcise it.
Available from: